What is Cercospora Leafspot?
How does BEETcast work?
Risk Management - Spray Chart
Fungicide Effectiveness
Risk Management - Spray Chart
Your BEETcast™ spraying interval recommendation is based on your VARIETY and LOCATION.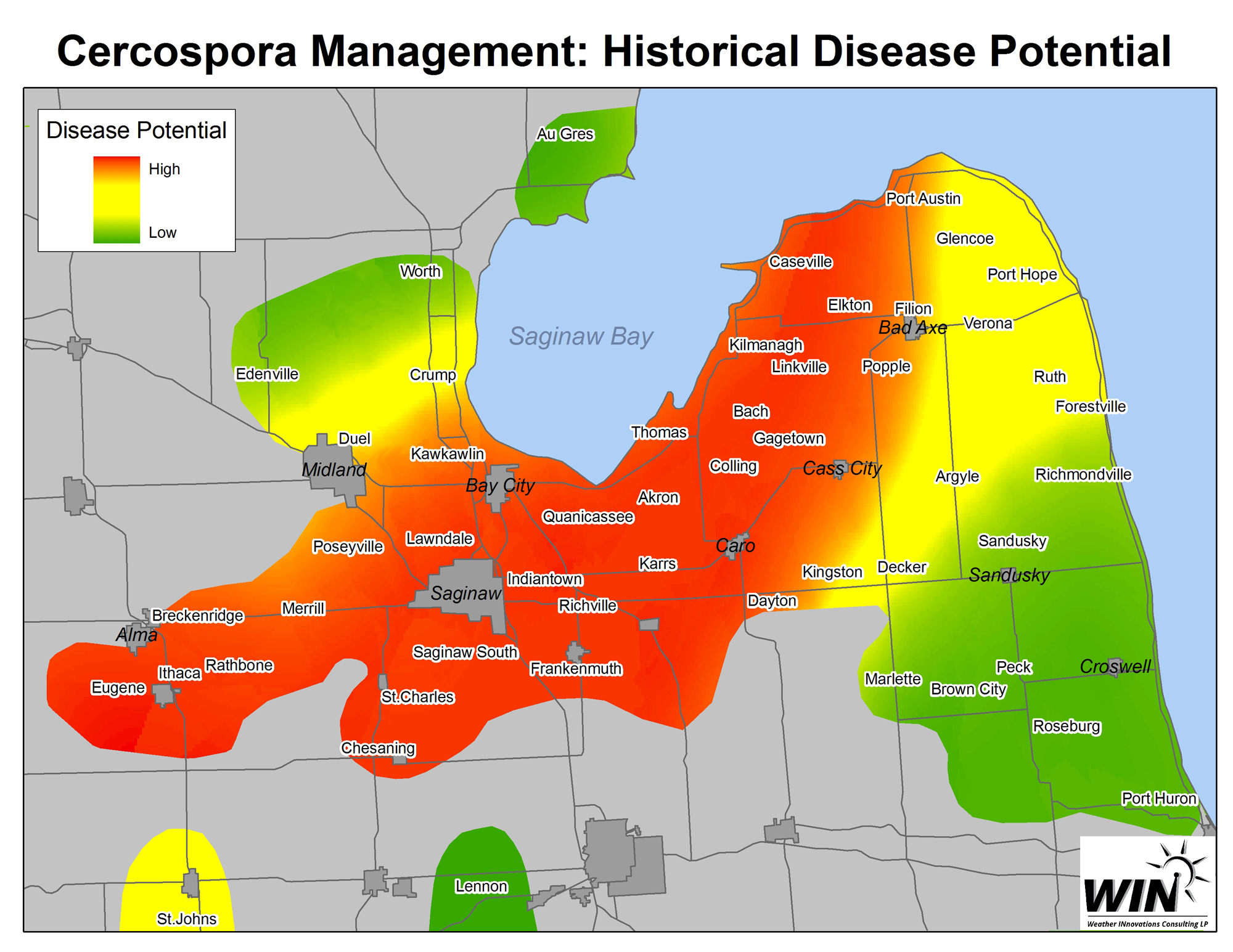 Cercospora Susceptibility
Tolerant/
Moderately Tolerant
Moderately
Susceptible
Highly
Susceptible
B-1399
C-RR202

HM-28RR
HM-173RR
SX-RR1243
C-RR059
C-G351NT
HM-9616RR
SX-RR1235N
HM-NT9607RR
SX-RR1245N
B-12RR2N

SX-1212RR
B-18RR4N
SX-1228RR
B-133N
HM-NT9617RR
C-G333NT
SX-1211NRR
B-149N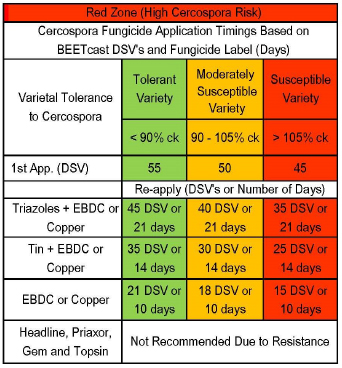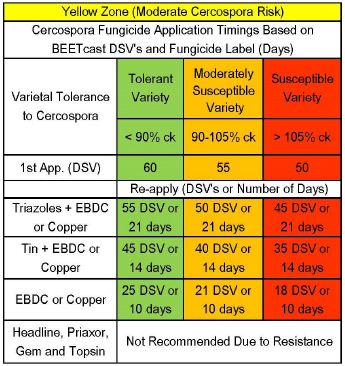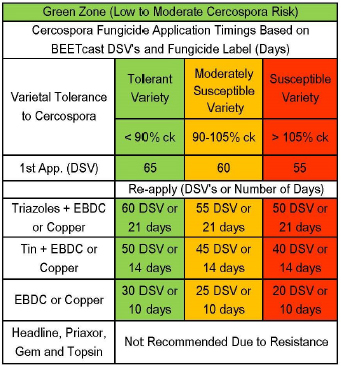 Inspire XT: state disclaimer – Inspire XT is not currently registered for sale or use in all states. Please check with your local extension service before buying or using this product.